Our Action Plan
Northeast Indiana enjoys a rich and diverse agricultural heritage. Today, our residents have a growing interest in knowing where their food comes from, and in supporting local farms. We're working to seize this opportunity to strengthen our local food culture and deliver more food from our land to our tables.
The Northeast Indiana Local Food Network strives:
To promote collaboration that will allow more of the foods we love to be produced right here in Northeast Indiana

To help local consumers and visitors discover where they can buy local food or enjoy it in a local restaurant

To increase consumer appreciation for the positive impact of local food purchases on our quality of place & regional economy

To strengthen community ties by linking farmers to markets and supporters, through shared connections to local food

To make our region known for its delicious and bountiful local food
The Northeast Indiana Local Food Network endeavors to be a vital information link and community partner connecting producers, processors, distributors, buyers, investors and eaters across our region. Together, we'll savor the pleasure of local food — from our land to our tables.
Learning & Listening Tour
Build relationships with stakeholders across Northeast Indiana

Gather data on local food economy

Collect engaging local food stories

Lay the groundwork for other initiatives
Collaborate with community partners

Provide training, coaching and mentoring

Focus on business planning, grant writing, direct marketing, transition to wholesale markets, and food safety

Promote investment through regional Local Food Pitch Fest
Community Engagement & Education
Outreach
Leverage social media, website, e-mail newsletter, and local media

Share local food stories

Engage residents and visitors

Strengthen connections among local growers, producers, restaurants, retailers, and eaters
Event partnerships
Sponsor and participate in food events, festivals and community celebrations across Northeast Indiana

Highlight local ingredients

Promote awareness of our local food economy
Education & celebration
Produce workshops taught by local farmers and chefs

Facilitate networking through Meet & Eat event series

Educate, celebrate, and build community through regional Farm & Food Tours event series

Generate excitement about our local food culture with Farm to Table Celebratory Dinners event series
Resources
Create Local Food Guide (in print and online)

Offer an online Local Food Calendar

Provide opportunities for sponsorships and advertising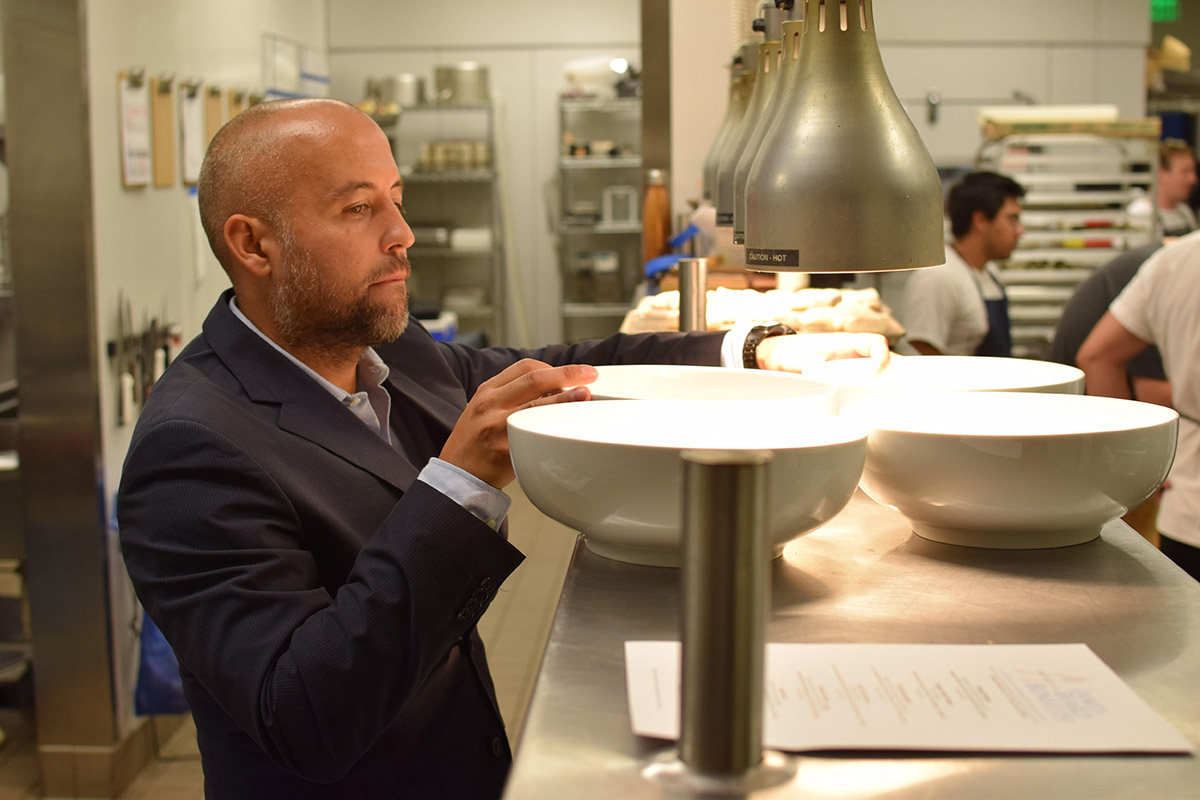 "We feel that the work being done by the Local Food Network is imperative to creating healthy local foodways. These foodways serve as a conduit from the farm to the store to the customer, and will allow for the local ingredients that we are so proud of to be more readily available to all. This groundwork is essential to promoting local economic growth while also improving wellness."