****SAVE THE DATE ****
Monday, March 23, 2020
Northeast Indiana Local Food Forum
Learn.
Explore ways to expand our local food system during breakout sessions and panel discussions with regional experts.
Eat.
Enjoy lunch and refreshments made from scratch using locally sourced ingredients and meet the farmer who produced them!
Mingle.
Meet producers, buyers, chefs and consumers from across our region at our Local Food Expo & network during the Social Hour!
Local Food Scholarship Applications Now Open
The Northeast Indiana Local Food Network is proud to launch our Northeast Indiana Local Food Scholarship Program.
We created these scholarships to help support growth in the supply of local food produced & processed across our region.
Scholarships are available for NE Indiana farmers, processors and aggregators to help them pursue the education and training opportunities they need to grow their local food businesses.
Scholarships will cover 50% of registration fees, travel & lodging with a maximum scholarship of $500 per application.
Click the button below to review complete details about the Local Food Scholarship.
Scholarships will be awarded October 15 & December 31, 2019.
Our land. Our tables.
The Northeast Indiana Local Food Network works to enhance the quality of place of Northeast Indiana by promoting local food culture in the region and supporting local food entrepreneurship. Our mission is to support the growth of a vibrant local food marketplace across Northeast Indiana, by increasing the visibility and economic opportunities for our region's local food producers and businesses, so they can expand their sales both locally and beyond.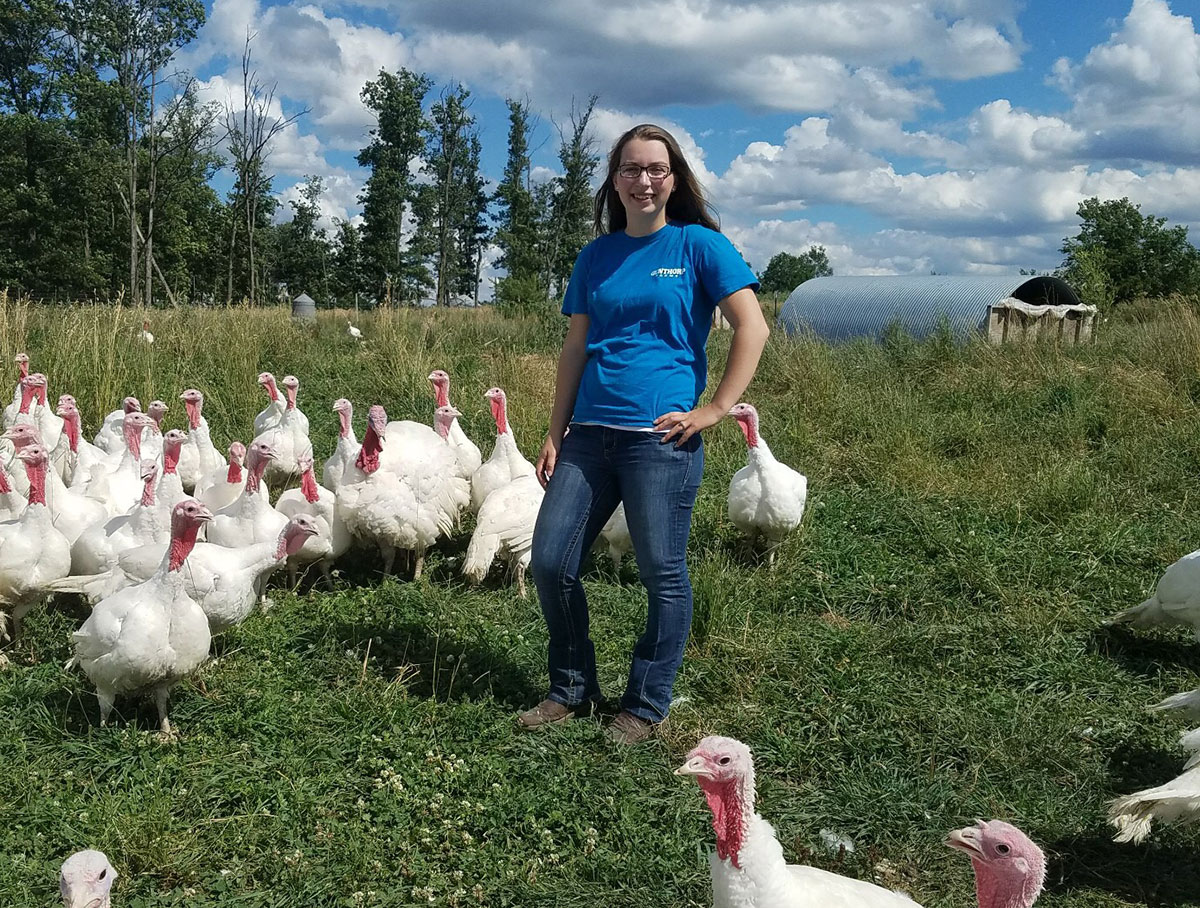 "Local food is about so much more than the food. It's about the connections made between the consumer and the producer, the farmer and the land, the restaurant and the farmer. The Local Food Network will fuel existing connections and spark new connections as well, heightening the excitement for supporting local producers. We're thrilled to be involved with the Network and see what opportunities will come forward from this new support system."
—Kara Babinec, 5th generation LaGrange County farmer & Director of Sales and Marketing at Gunthorp Farms